2018 proved a wonder of a season, with two close to evenly matched cars dicing for the drivers' and constructors' titles across most of the season; a rare delight in Formula 1. Mercedes took the spoils for the fifth season on the trot, but that achievement was as much attributable to driver as team — something we couldn't generally say for the preceding four years. The static engine formula is finally bearing fruit as far as team competitiveness goes.
Following tradition since 2014, I present my end of season report, which includes the f1metrics model-based rankings of the season's teams and drivers. The goal here is to attempt to separate team performances from driver performances in an objective fashion, providing insights that the raw statistics do not. Along the way, I'll share some data analysis that helps to tell the story of the season and explain how the model reached its conclusions.
Predictions vs. reality
Let's start by recalling the state of play at the end of pre-season testing. As in previous seasons, I delved into the long runs of testing to try to determine the running order before Melbourne. Since I made predictions, it's only right to check how they held up.
First, I saw an unusually large gulf between the top three teams and the rest of the grid:
Only three teams came out of this test looking capable of challenging for wins (and perhaps even podiums).
Across the season, this certainly held true, as we saw a division into essentially two formulas (F1 and "F1.5"), with typically over a second of performance difference between them. Only a single podium featured an F1.5 car, and that was purely down to attrition. This prediction was completely uncontroversial: Mark Hughes came to the exact same conclusion after testing.
But what about the predicted hierarchies within each "formula"? The graph below shows the gaps I predicted (converted to lap-time percentages) vs. the average qualifying gap to pole (using the best time set by each team) across the first 4 rounds. I chose this range, since teams typically bring major upgrades to the fifth race in Spain.
Most of the predictions were on the money, including my prediction that Red Bull would trail Mercedes and Ferrari, whereas AMuS among others predicted Ferrari would be third quickest and Red Bull would fight Mercedes for the title — I could see no evidence for that.
But there are two notable discrepancies between my predictions and the data.
The first was McLaren, who proved much less competitive than long runs in testing suggested. This can be largely attributed to the MCL33's aerodynamic characteristics — less total downforce than the MCL32, yet relatively high drag. Consistently, the MCL33 was the slowest car in a straight line in qualifying, even with the aid of frequent tows between Alonso and Vandoorne.
On average, McLaren were 3.3% slower than the fastest car in a straight line, which translates to 11km/h at a typical track. Part of that speed deficiency can definitely be attributed to the Renault powerunit — the works Renault and Red Bull were both <1% faster than McLaren. These characteristics were less of a problem at Catalunya than at most other tracks, and indeed McLaren's qualifying time gap to pole there was 2.0%, fully consistent with my pre-season predictions.
The second inaccuracy was my prediction that Mercedes would comfortably lead Ferrari. Mercedes were clearly quickest at the first race weekend, and also notably in Spain, where pre-season data were collected. Ferrari, however, had the edge at the majority of race weekends in the first half of the season. Like McLaren, I think this can be partially attributed to track characteristics — what is quick at Catalunya isn't necessarily quick elsewhere. But, in addition, we witnessed a fierce development battle between Mercedes and Ferrari. Mercedes were quickest out of the blocks, but rapidly Ferrari overturned that advantage. Such was the rate of Ferrari's development that when Mercedes brought a massive upgrade to Belgium — according to Hamilton, the second largest of his career — Ferrari still gained net ground. Later in the season, Mercedes overhauled Ferrari once again.
The other side of my pre-season predictions was a model-based estimate of who would score more points per counting race (i.e., points per race, excluding mechanical or other non-driver DNFs such as disqualifications) in each teammate battle in 2018. There were 7 predictions, since the model cannot make reliable estimates for drivers with insufficient previous races (Leclerc, Hartley, Gasly, and Sirotkin).
In 5 of these, the model's predicted outcome occurred. Two predictions were off the mark, one slightly, one severely: 1) Ocon was predicted to probably beat Perez; in reality, Perez came out narrowly ahead. 2) The model had misplaced certainty (90% likelihood) that Sainz would beat Hulkenberg. As I explained in last year's report, Sainz appeared to have an inflated rating due to a lack of teammate connections out of the insular Red Bull driver program. Seeing Sainz against Hulkenberg for a full season has helped remedy that.
Revisiting the 2017 driver ratings, here is how they have retrospectively updated with the 2018 data. Note that I made only one minor tweak to the model since last season, which is a slight flattening of the points system to make it less responsive to outliers (points now decay by a factor of 10 every 7 places), based on some simulations indicating this to be a better points system for discriminating performance.
The previous top performer, Sainz, has dropped to 5th place. The Red Bull program drivers have concomitantly fallen, based on the model's calibration of Sainz against Hulkenberg. Stroll's ranking has gone down due to the tweaked points system, which gives less weight to his outlier 3rd place. Vandoorne's standing has been downgraded, given 2018 showing less potential than predicted, and as a corollary Alonso's 2017 performance is also downgraded. Meanwhile, Palmer gains rating (although no ranks) via association with Hulkenberg, who is now ranked a slightly better driver after comparison to Sainz.
So, with that out of the way, let's move into this year's rankings…
2018 model-based rankings
These rankings are generated by a statistical model that analyzes all race result data from 1950-2018. The model makes estimates of team and driver performances to best fit the historical data. It includes effects of age and experience on driver performance in each season, and allows for form-based fluctuations in a driver's performance from season to season. Performance estimates are based on points scored per counting race (i.e., excluding mechanical or other non-driver DNFs such as disqualifications).
The rankings produced are the model's estimate of how the drivers would have scored relative to one another if they were all in equally quick and equally reliable equipment. The model's underlying premise is that teammates have similar equipment to one another and that non-driver DNFs such as mechanical failures during races are largely down to chance (note: I've shown this to be true in general). There are many factors the model does not incorporate (largely because they are currently difficult to quantify), chiefly including team orders and the effects of mechanical failures in qualifying or grid penalties. These limitations should be kept in mind when interpreting the results.
TEAM RANKINGS
First, we can estimate how the teams would have scored, if they all had equally talented drivers. These rankings will help us to interpret the driver rankings further below.
The model predicts Mercedes would narrowly take the WCC ahead of Ferrari. By my own subjective count, there were 8 Mercedes favored tracks, 6 Ferrari favored tracks, and 7 too close to call, plus 3 mechanical DNFs apiece. Unsurprisingly, Red Bull would have no contest for 3rd place. Haas, who shed an incredible number of points through driver error in 2018, would be predicted to outscore Renault and possibly take 4th in the WCC. Toro Rosso are rated surprisingly high by the model, reflecting the uncertain (and probably deflated) ratings of Gasly and Hartley, which are discussed below. Sauber, Williams, and McLaren bring up the rear, with similar ratings.
To appreciate the extent to which Mercedes have recently dominated the sport, see the graph below, which shows the accumulation of wins over F1 history by each current team.
Ferrari have comfortably led the total win tally since the early 2000s, when they surged ahead of McLaren. The decline of the Williams and McLaren teams can be seen as their curves flat-lined. Red Bull enjoyed a period of dominance in the first half of the 2010s, but not with the same sustained win-rate as Mercedes have subsequently achieved. Mercedes now trail Williams by just 27 total wins. As the hybrid engine formula has matured, the Mercedes advantage has begun to fade, but they will remain favorites going into the 2019 pre-season testing.
DRIVER RANKINGS
The f1metrics driver rankings are a prediction of how the season would have looked had all drivers been in equal equipment. Model rankings are given as points per race (ppr), on a scale from 0 to 10.
To help interpret the data, I have included head-to-head results between teammates, like the table below. Note that the qualifying comparisons exclude sessions where either driver was prevented from setting a representative time due to technical issues or had no incentive to set a representative time due to grid penalties. The % lap-time difference is the median difference (a more appropriate choice than mean, due to outliers). The race comparisons are across counting races only (i.e., excluding mechanical DNFs).
This year, on the suggestion of several readers, I have included error bars to indicate the degree of confidence/robustness for each rating. To derive these, I took the following approach:
For each driver on the 2018 grid, in each season of their career, I removed either their best result or their worst result.
I reran the model on each of these new datasets.
I repeated this for all possible iterations, storing each driver's 2018 performance ratings.
The center (black) bar indicates the model's best fit to the actual historical data. The lower and upper error bars indicate, respectively, the minimum and maximum 2018 performance ratings the driver obtained across all iterations, including the effects of removing best/worst results for other drivers. This provides an estimate of how robust the rankings are to individual race results. In general, the error bars are narrower for more experienced drivers, indicating higher confidence in the result. Note that the error bars need not be symmetric, and in cases of high asymmetry they indicate drivers who may be currently underrated or overrated based on outlier results.
So, let's get into the rankings!
20. Brendon Hartley: 4.73 ppr (4.44 – 5.20)
The year's clear weakest performer according to the model was Hartley, who was outscored decisively by teammate Gasly. While the pace difference between the pair was not huge, when opportunities for points presented themselves, Gasly consistently exploited them, with bad luck for Hartley sometimes adding insult to injury. Bahrain encapsulated the season: Gasly stormed to 4th while Hartley collided with Perez, took a 10-second penalty, and accrued a further 30-second penalty for running out of position on the formation lap.
So why didn't Hartley, a two-time WEC champion, perform to a higher grade? A simple answer is given by his previous single-seater results. He did not excel in British F3, finishing behind teammates Alguesuari and Turvey. In three subsequent seasons of Formula Renault 3.5, Hartley finished no better than 7th in the championship, with zero race wins. In his races partnering Ricciardo, the head-to-head record was 10-1 in the Australian's favor. Hartley could have improved since then, but a strong performance in F1 was always going against the form guide. Ultimately, Red Bull selected Hartley due to a lack of F1-ready juniors in the Red Bull program and the failure to maintain or establish relationships with other clearly more talented single-seater drivers.
Solid but unexceptional performers
19. Valtteri Bottas: 6.26 ppr (6.08 – 6.43)
Bottas ended 2018 with the ignominious record of zero wins in the strongest car, the first driver to do so since Webber in 2013. Certainly some misfortune played into this, particularly in Azerbaijan (puncture) and Russia (team orders). If I award Bottas those two wins, his season performance rating raises to 6.68 ppr — still a long way from the top performers and an indication that he frequently wasn't close to extracting the full potential of the Mercedes. As we saw with Hamilton and Rosberg, there were periods where Hamilton was peerless, such as 2015, as well as other periods where the two were in relatively close contention. Perhaps Bottas can take inspiration from that and similarly bounce back in 2019.
18. Sergey Sirotkin: 6.33 ppr (5.47 – 6.66)
Expert assessments of Sirotkin's 2018 season ranged from 'unremarkable' to 'highly underrated'. Where does the truth lie? Certainly he was not provided with machinery to make regular headlines, and to his credit was actually the quicker Williams driver in qualifying. Yet, he was outscored 6-1 and outraced 10-9 by Lance Stroll, a driver who was dominated by Massa for most of 2017. Although Stroll has an extra year of F1 experience, the model considers Stroll and Sirotkin to have very similar scope for future age and experience related improvement, based on the fact that Sirotkin is aged 23, whereas Stroll is only 20. With Sirotkin and Ocon losing their seats, we will gain Kubica and Russell to the 2019 grid. As my recent historical hypothetical showed, Kubica would be predicted to perform at a similar or slightly higher level than Stroll or Sirotkin in their place. Meanwhile, Russell is the reigning F2 champion, a title he won ahead of Lando Norris, and therefore clearly deserves an F1 entry.
17. Pierre Gasly: 6.56 ppr (6.29 – 6.92)
Gasly's rating is currently quite an uncertain one, indicated by the length of the error bars. Besides having started just 25 races, Gasly remains only tenuously connected via teammates to the rest of the F1 grid: two starts alongside Sainz plus Hartley's one start alongside Kvyat last year are the sole outgoing links. In 2018, Gasly was clearly the stronger of the Toro Rosso pair, but we still have very little clue how he measures up to the sport's elite. Next year will provide an excellent assessment, as he faces one of the sport's top 5 drivers in the pressure cooker that is Red Bull.
16. Romain Grosjean: 6.86 ppr (6.62 – 7.03)
Grosjean's season started catastrophically, bringing back memories of his 2012 wreck-fest, with zero points scored in the first 8 races. He rallied as the season went on, and even beat Magnussen 6-3 in races across the second half of the season. It's a familiar story for Grosjean: when everything is working, he is among the quickest drivers on the grid and teammates can seldom answer his pace, but such performances are never sustained. Ultimately, it was a dissatisfying season performance for Grosjean, finishing 14th in the World Drivers' Championship in what was likely the 4th best car on net.
15. Lance Stroll: 7.09 ppr (6.30 – 7.29)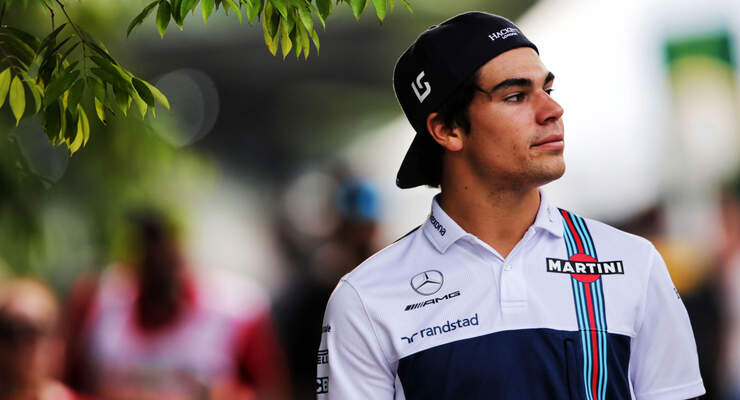 Stroll's rating is among the least certain on the current F1 grid, as shown by the very wide error bars (range of 0.99 ppr). This is in large part due to that outlier 3rd place at Baku last year — it was a lucky result, obtained in a chaotic race where teammate Massa was running ahead until a mechanical failure. When that result is excluded, his rating for 2018 drops to 6.3 ppr (the lower end of the error bar). The 2018 season gave the model no new information about Stroll's abilities, since his rookie teammate Sirotkin was an unknown. It is certainly tempting to dismiss Stroll as a pay-driver whose father has bought seats for him at Williams and Force India, but I think that verdict is still premature.
What is clear is that qualifying remains a weak point for Stroll. He trailed Massa in 2017 by almost a full one percent of lap-time, and this year trailed by a tenth of a percent to his rookie teammate. Stroll has so far redeemed himself with strong starts (he was the biggest gainer on lap 1, as shown in the graph above) and opportunistic race drives. Next season he will face one of the most opportunistic racers on the grid: Perez. For Stroll, it is a chance to be compared to another strong benchmark, but he will need to lift his game if he wants to avoid being permanently branded a pay-driver.
The competitive mid-pack
14. Kimi Raikkonen: 7.29 ppr (7.17 – 7.42)
The 2018 season was a return to form for Raikkonen, including his first race win since 2013, and a rather surprising 9-9 tally with Vettel in races. In both points and performance terms it was also the closest he has gotten to a teammate across a season since 2013, when he was paired with Grosjean. Of course, much of that apparent improvement can be attributed to Vettel's errors rather than Raikkonen's outright speed. Too often, Raikkonen was no longer in strategic play by the time of the first stops, trailing too far behind to make an undercut realistic. This typically left Ferrari to choose between simply following the leaders' strategies, leaving Raikkonen adrift in 4th, or to gamble on a later stop. The later stop would potentially leave him at risk of an undercut from Red Bull for 5th or 6th, but importantly it also opened podium chances in the event of a safety car or virtual safety car in the laps between the leaders' pit-stops and Raikkonen's. Across the season, this choice justified itself.
While Raikkonen may not have been able to regularly challenge the elite drivers for pace, there is still something to be said for his consistency. To my eyes, Raikkonen's inputs were generally more precise and his decision making sharper than in other recent years. He looked quite comfortable in the SF71H, which was a well balanced car with a responsive front end. As he bookends his career at Sauber — just as Heinz-Harald Frentzen did — Raikkonen will provide a solid benchmark for Ferrari junior Giovinazzi.
13. Marcus Ericsson: 7.37 ppr (7.04 – 7.52)
For the third consecutive season, Ericsson slots into 13th position in the f1metrics ranking list. This constancy is because the model has received almost no new information about Ericsson's abilities in that time — Nasr, Wehrlein, and Leclerc were all quite uninformative benchmarks. The 2019 season should help to better calibrate Ericsson's rating, as teammate Leclerc goes up against Vettel. Based on Ericsson's current rating, he would not be embarrassed by Raikkonen, but as Ericsson bows out to give way to Ferrari junior Giovinazzi, this prediction will not be directly put to the test. Ericsson will move into a full-time role in IndyCar.
12. Kevin Magnussen: 7.43 ppr (7.28 – 7.72)
Magnussen may lack the sheer pace of Grosjean when everything is working harmoniously (he now trails 16-21 in qualifying to Grosjean), but he makes that up in consistency and aggressive, calculated race-craft (it's 18-15 to Magnussen in races). At the halfway stage in 2018, Magnussen looked one of the stars of the season, keeping the Haas team's points afloat while Grosjean was floundering. However, as Grosjean found his footing, Magnussen's performances trailed away, meaning neither driver accrued the points the car was really capable of scoring, although Magnussen was clearly a bit closer to the full potential. Stitching together Magnussen's results up to France with Grosjean's thereafter nets 64 points. The Haas pair will continue their battle for best of the rest in 2019.
11. Daniel Ricciardo: 7.51 ppr (7.34 – 7.74)
Ricciardo's season was unlucky to such an extent that at times he even lost his trademark smile. The mounting pressure within Red Bull — a catalyst for the surprise move to Renault — was increasingly evident from the outside, bursting through most obviously during qualifying at Austria. The extent of reliability issues, grid penalties, and blameless incidents (Azerbaijan, Belgium) makes it difficult to even draw a reliable performance comparison to Verstappen.
Excluding qualifying sessions where either driver encountered any technical issues, Verstappen leads 10-5 with a 0.17% lap-time advantage. On my usual comparison of 'counting races' (i.e., excluding mechanical DNFs), Verstappen leads Ricciardo 9-3. However, on two of these occasions (Japan and Brazil), Ricciardo started out of position, which may have affected the race outcome. Excluding those (leaving <50% of the season's races for comparison!) takes the tally to 7-3 in Verstappen's favor. Was Verstappen the better performer overall? The model thinks so, and some statistics certainly support that view. I am personally agnostic on this one, as I think it's a very difficult comparison to adequately control.
In spite of the many technical obstacles, Ricciardo continued to cement his reputation of stealing wins whenever there is half a chance. His win in Monaco, achieved while suffering ERS problems, was a particular highlight.
As shown in the graph above, Ricciardo has an abnormally large number of wins relative to the number of laps he has actually led, due to his tendency to snatch late wins in less competitive cars. Bottas tends in the opposite direction due to his generally poor luck while leading.
10. Carlos Sainz: 7.62 ppr (7.46 – 7.82)
The combined performances of the Renault drivers ensured the team outscored Haas, who had a generally better car for most of the season but weaker performing drivers. For Sainz, 2018 could be considered an adequate performance, but not much more than that, as he tended to stay in Hulkenberg's shadow. Throughout the season, Sainz struggled with subtle balance changes between and within sessions, seldom seeming to get himself into a stable operating zone. As I showed above, the intra-team comparison of Sainz with Hulkenberg has provided a more accurate estimate of the performance of the Red Bull program drivers and retrospectively lowered Sainz's 2017 ranking from 1st to 5th. In 2018, Sainz will fill Alonso's vacated role as the experienced driver at McLaren alongside newcomer Lando Norris. These are big shoes to fill. Can he rise to the challenge?
9. Stoffel Vandoorne: 7.62 ppr (7.49 – 7.83)
Vandoorne raced the 2018 season entirely in the shadow of Alonso, and will depart McLaren along with the two-time champion. Where did it all go wrong, and why does Vandoorne still attain a fairly respectable 9th place in the model's season rankings?
To get to the heart of this, we first have to consider Vandoorne's deficit in context: the context of facing Alonso. The graph below shows how Vandoorne has measured up in terms of qualifying performance relative to Alonso's other teammates (not shown are Marques and Yoong, who trailed by 1.31% and 1.70%, respectively).
Based on this qualifying comparison, as well as the model's independent estimate of Vandoorne's abilities (which is based purely on race results), we should conclude that Vandoorne is likely at about the same level as a driver such as Fisichella. Does that make him a future champion? Probably not, but it does put him somewhere around middle of the grid as far as talent goes. Time and again, Alonso has proven to be a severe comparison point for teammates. Indeed, the only drivers to have done clearly better against Alonso in qualifying than Vandoorne managed are Hamilton, Button, and Trulli: two WDCs and one of the best qualifiers of the era.
Why then would McLaren choose to drop Vandoorne — a driver they have developed since 2013 — when the alternatives are Sainz (a driver with promise, but rated similar to Vandoorne) and Norris (a very strong junior, but so was Vandoorne)? I see three issues that would have been discussed by McLaren internally. The first issue is that we saw no meaningful improvement from Vandoorne's first season to second season. The second issue is that Alonso beat Vandoorne across the board. In virtually every performance area (one-lap pace, starts, race-craft, stint management, race pace), Alonso was simply a step better. The margins in each domain were not huge, but a top driver ought to have at least one area that they can exploit on days that their teammate cannot. The third issue is optics. A team with McLaren's history running two unproven juniors (Norris and Vandoorne) — a line-up more befitting of Toro Rosso — would be a clear outward sign of McLaren's problems, even for casual observers.
8. Esteban Ocon, 7.73 ppr (7.62 – 8.03)
Ocon is another driver in the rating list who won't be here next year and yet on merit he really ought to be. For sheer pace, Ocon has the measure of Perez already. What he seemingly still lacks is the canniness of a top driver — knowing when it's worth taking a big risk and when it's better to exercise caution. Baku 2018 was a perfect example. By usual racing guidelines, Ocon was within his rights to close the door on Raikkonen's speculative move down the inside. But a more pragmatic driver might have left some extra space, avoided the racing accident, and beaten his teammate to the flag. Ocon's brash attitude will probably not have accelerated his course towards a possible seat at Mercedes. Clearly, on evidence to date, Ocon could not be relied upon as a stoic number two in the form of Bottas, and that is potentially limiting for a driver if they are not predestined champions. Nevertheless, I strongly hope that Mercedes will find a seat for Ocon to return in 2020.
7. Sebastian Vettel: 7.82 ppr (7.73 – 7.94)
It may be a meaningless observation, but at least since 2010, Vettel has been systematically stronger in odd-numbered years than in even-numbered years (see the graph in Hamilton's entry). This was a fairly dismal season for Vettel, raising (not for the first time) question marks over his precision in wheel-to-wheel combat. On average, he lost more positions than any other driver on the first lap, nullifying his strong performances in qualifying. Despite a clear pace advantage over his teammate, Vettel finished the season tied 9-9 in races with Raikkonen; his 69-point buffer can be partially attributed to Raikkonen's 3 mechanical DNFs to Vettel's zero. Consequently, Vettel rates only 0.53 ppr above Raikkonen in 2018. Compare this to Vettel's race head-to-heads vs. Raikkonen of 11-3 in 2015, 12-6 in 2016, and 14-3 in 2017.
Of course, we can go into the intangibles of team support and Raikkonen's role as a number two driver (rather than intra-team opponent, which he undoubtedly was at times) when examining Vettel's failures. Although that also raises the question of how he will perform against the ambitious and young Leclerc. Perhaps with a better operational performance from the Scuderia, Vettel would have unlocked a better performance. Neither team nor driver looked fully qualified to compete for a world title with the Mercedes juggernaut this year. Hopefully we will see an even closer fight next year.
Strong performers
6. Nico Hulkenberg: 7.99 ppr (7.94 – 8.17)
Who would have guessed that the top performing German driver this year would be Nico Hulkenberg? In fact, the model rates this Hulkenberg's strongest season of his career to date, slightly ahead of 2017 and 2014.
In qualifying, Hulkenberg remains a very difficult driver to beat and leads Sainz 14-6 overall in that area. As the table below shows, Hulkenberg has posted convincing qualifying head-to-head tallies against his teammates since his rookie year.
Next year, Hulkenberg will partner Daniel Ricciardo, who is probably the strongest teammate of his career to date and another excellent qualifier. The real challenge will be matching Ricciardo in races, where Ricciardo is a monster and Hulkenberg's consistency has always been the issue. If Hulkenberg can establish an advantage against the Australian, he will start conversations regarding whether he belongs among the elite for the first time in several years.
5. Sergio Perez: 8.11 ppr (8.00 – 8.28)
This was a largely understated season for Perez. On paper, he was thrashed in qualifying 5-15 by teammate Ocon, but this oft-quoted stat belies the fact that the average lap-time difference between them was <0.1%, the narrowest difference between any teammates on the 2018 grid. Ocon was consistently the quicker Force India driver, but by the smallest of margins. In races, the head-to-head tally was close to equal: 7-9 in Ocon's favor. Where Perez made the difference, chiefly, was that 3rd place in Azerbaijan. It was the only time an F1.5 car made it onto the podium in 2018 and it could have been Ocon's. As usual, Perez continued his knack for popping up whenever podiums seem to be on offer — he is the antithesis of Hulkenberg. Certainly, it wasn't a perfect season for Perez. He cost the Force India team a valuable haul of points in Singapore when he ruined his own race and Ocon's via careless and rash decisions. In 2019, Perez will take what is likely to be a leading role at the team alongside Stroll.
4. Max Verstappen: 8.25 ppr (8.14 – 8.44)
As Ricciardo departs Red Bull, Verstappen narrowly leads their overall head-to-head record: 28-22 in qualifying, 22-17 in races, and 608-590 in points. As explained above in Ricciardo's entry, it's difficult to make a meaningful performance comparison at Red Bull in 2018. The opening six races were extremely poor for Verstappen, outscored 72-32 by his teammate. Thereafter, Verstappen was in fine form, scoring 217 points in 15 rounds, just shy of Vettel's 224 points in a far stronger car. His two race wins ought to have been three, if not for that controversial clash with Ocon, who attempted to unlap himself as though he were racing for position.
At this stage in his career, aged 21 and with four full seasons under his belt, it's interesting to speculate on how much Verstappen could yet improve. Based on historical data, the model finds that drivers tend to stop improving with additional experience after about four full seasons, but they continue to improve with age up to about 26. If Verstappen follows this typical developmental curve, the model predicts that Verstappen could attain a similar average performance level to Hamilton in 2019-2020. Beyond ~2022, he could potentially eclipse Hamilton as age slows Hamilton down (he would start 2022 aged 37).
3. Charles Leclerc: 8.32 ppr (8.06 – 8.43)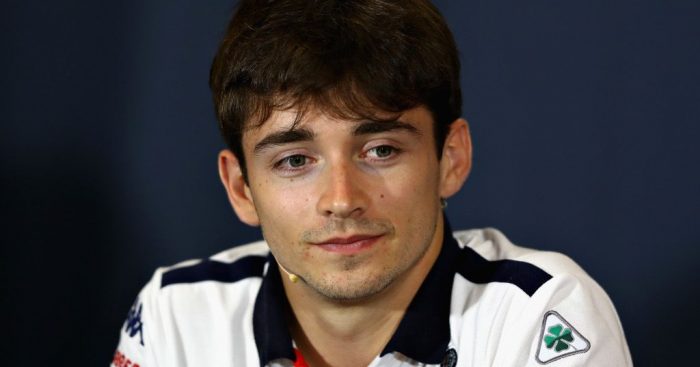 Charles Leclerc stood out as the clear rookie of the year in 2018. In the early stages of the season, Leclerc appeared to often be on a razor's edge, spinning the car as he explored and often overstepped its limits. He began beating Ericsson comfortably once he adopted an understeer-favored set-up from Baku. His % lap-time advantage over his teammate was the largest among the ten intra-team battles in 2018, despite his rookie status. Leclerc's move to Ferrari for 2019 to replace Raikkonen, along with Gasly's move to Red Bull, and Alonso's retirement, signifies a coming generational change for the sport.
Alongside Leclerc's phenomenal pace, there remained some clear signs of inexperience, including his difficult race in Germany. To add to this, I think we should engage some caution in reading Leclerc's 3rd place ranking by the model, since there is a precedent in the 2015 rankings. Then, it was Ericsson's rookie teammate Nasr who climbed to 5th in the driver rankings on the basis of heavily beating Ericsson. The following season, Ericsson beat Nasr, effectively ending Nasr's F1 career. The issue is that Ericsson's rating remains relatively uncertain in the model, since Kobayashi in 2014 is the only experienced teammate he has faced. Take away Ericsson's standout 11th place at Monaco 2014 and his career performance drops, accounting also for the lower end of Leclerc's error bar on his 2018 ranking.
In four-time champion Vettel, we know Leclerc will be facing a much sterner test than Ericsson. And we shouldn't expect Vettel to have two consecutive poor seasons. Yet there are reasons to expect at least a credible performance from Leclerc at Ferrari. Since 2015, Leclerc has stood out consistently in my junior driver rankings as a prodigy to watch. Of course, that doesn't guarantee anything (see the equally gifted junior star Vandoorne vs. Alonso), but it does give a much more positive prior than we had for Nasr, whose 2015 performance against Ericsson went largely against the form guide.
The absolute elite
2. Fernando Alonso: 8.77 ppr (8.72 – 8.84)
2018 was an impressive swansong from Alonso in a car that initially qualified as 'midfield', but as the season progressed was quite often the slowest on the entire grid as McLaren switched all efforts to 2019. In the earlier part of the season, Alonso's gritty drive to 7th in Baku, having returning to the pits on two punctured tyres and finishing the race with enormous floor damage, will go down as the stuff of legends. Alonso's contribution of 50/62 (81%) of McLaren's points adds to a series of similar career achievements. In 10 of his 17 years, Alonso scored more than two-thirds (67%) of his team's total points, with a career average of 69%.
However, all good things aside, fighting for 7th was never Alonso's aim in rejoining McLaren, and there would surely have been some envious glances towards the Ferrari seat he vacated, especially in the first half of 2018 when Ferrari looked like genuine Mercedes conquerors. Based on the model estimates of driver performance, Alonso would very likely have pushed Hamilton much further than Vettel managed. But it would probably still not have been quite enough to take the drivers' title this year, as Hamilton delivered the season's ultimate performance in what was a slightly superior car to the Ferrari on balance across the year.
In a way, it is a shame for Formula 1, the pinnacle of motorsports, to lose a driver who is clearly still among the absolute elite today. His relentless performance in 2018 — achieved while simultaneously driving a full season of WEC — effectively ended the F1 career of Vandoorne, a driver who would have looked very respectable against most drivers on the grid. Yet, it does feel time to move on. There are no probable pathways available out of 'F1.5' for Alonso, who has often been a controversial figure during his F1 career, and it seems pointless to have one of the all-time greats unable to even compete for podiums. Moreover, time is inevitably ticking down on his considerable abilities at the age of 37. By entering other events now, Alonso offers viewers the rare privilege of seeing one of racing's finest talents at the height of their powers attempting to adapt to other series. The triple crown awaits.
1. Lewis Hamilton: 8.93 ppr (8.88 – 9.02)
This was a mesmerizing season from Hamilton, taking him to a well deserved fifth drivers' title, behind only Michael Schumacher's grand total of seven, which seems potentially in sight now. Hamilton's 83 poles stand completely uncontested at the top of the all-time list, and his 36% pole-rate is starting to close on his idol Senna's 40%.
Was it a perfect season? No, but it was as close as I have seen any driver get to a perfect season across 21 races. The minor blemishes: he was outqualified in Bahrain, dropped points in China, and would have been beaten in Russia if not for team orders. The rest was an absolute masterclass. The model rates Hamilton's 2018 season 0.01 ppr stronger than Alonso's legendary 2014 season and the 7th strongest single-year performance of all time.
In a car that was very near to equal with Vettel's across the season, taking both speed and reliability into account, Hamilton stormed to the title by 88 points (3.5 victories). While a portion of this difference can be attributed to operational blunders from Ferrari (e.g., poor implementation of team orders and strategic mistakes), the lion's share of the margin was clearly due to driver performance. The graphic below summarizes the points swings each driver caused in the championship battle, relative to a hypothetical 'perfect performer'.
This analysis indicates that the championship would clearly have been touch and go with similar performances from the lead drivers at Mercedes and Ferrari, and would potentially have even been determined by team orders.
With Alonso bowing out of F1, and the new generation (Verstappen, Leclerc, Ocon) still finding their footing, Hamilton will potentially occupy a class of one next year, unless Vettel can bounce back. Looking at the model's performance estimates across their two careers, we can see a general upward trend for Hamilton, with 2018 being the pinnacle to date. In 8 of their 12 seasons together, Hamilton has outperformed Vettel, by the model's estimation. Can Hamilton continue the trend going upward?
On that note, I will look forward to 2019, which guarantees to be a fascinating season after one of the craziest silly seasons in F1 history. The many new teammate connections will greatly improve the robustness of model estimates of driver and team performances, both going forward and retrospectively. Enjoy the off-season!